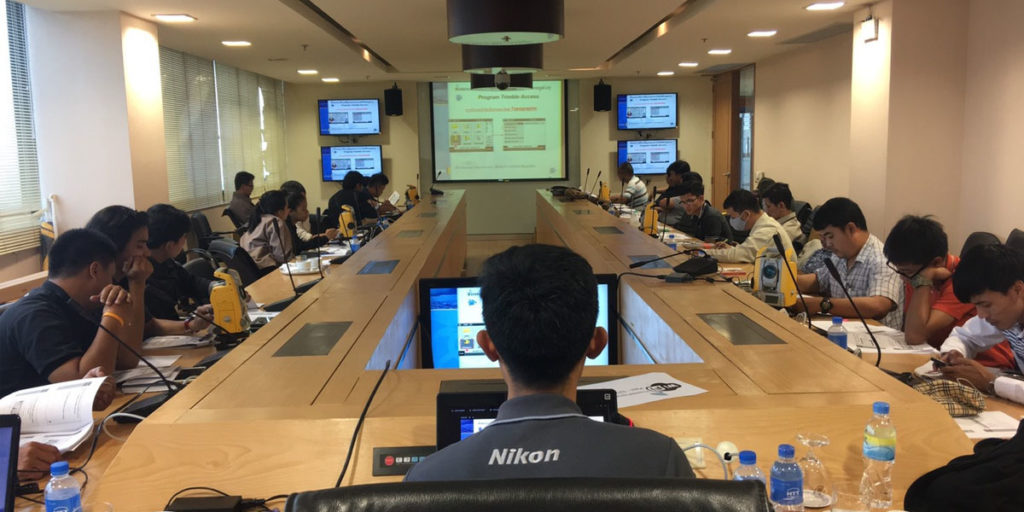 After our training project was awarded to AEA we have tried our best to offer a great service for students, from the point of view of teaching materials, teaching equipment's and other operative facilities in order to teach the specific program in a professional manner and offer the best service.
For teaching of these programs, AEA appointed professional teachers who had more than five years' experience in the field of teaching of engineering programs with one teacher assistant.
The program trainers had a specific teaching outline in order to teach the programs according to a specific schedule, that participants can use the programs effectively and solve their office problems from point of view and other technical issues.
AEA administration had a great and effective evolution from start up to the end of programs in order to upgrade the teaching quality.
The trainees were very happy and consent from teaching method including teaching materials and the teaching system.
These programs were very gainful for improvement of knowledge of the participants.
These programs improved their knowledge so much especially from the point of view of modern technology.
The feedback from students and their satisfactory from these programs testify the effectiveness of these training programs.
Upon completion of all programs all the participants will be able to use their field as a cleaver user without any problem.
All trainers and AEA administration appreciate the manner and talent of trainees; during the period of these programs, all the participants were very regular, polite and cooperative.
All the participants were very active and intelligent.
In future all the trainees who participated in our training programs, will be able to work in their field and related software to survey, sketch, draw and design any kind of engineering project.
The impressions of this Relation Center are a lot to be told about; first this Relation Center has brought a lot changes to our minds in order to be a hardworking man in society with an open mind.
The experienced instructors are the fruitful trees in one's society, so the instructors that we have, are well trained and well treated instructors, which caused that we should have a healthy Relation Center.
The punctual student is he/she who has done his/her assignments on time, and beside this he/she was well behaved with class fellows, beside all this he/she was more disciplined in the class, which could be a good example for the rest of students.
As the instructors are always trying their best, to recommend good things for the students about their future, in fact the instructors are the best guiders in one's life; client's respected instructors have been recommended us always the best methods toward our future that is why now these days, our client's feel comfort and relaxed those things that they have learned so far that they are really grateful for our cooperation that they have shown, and shared those things to us that we really did not know.
The feedback which has brought to us was really acceptable with good remarks and good marks.