The Transportation Report of Kabul City
Transportation system of the Kabul city has been studied at AEA by a team of professional transportation profiles of the construction industry and modern cities architecture. The findings in terms of the problems we have had so far has been as follows:
Quality of construction projects has been evaluated at AEA by a team of professional profiles of the construction industry. The findings we have had so far has been as follows: Traffic jam is one of the critical issues in Kabul city. Blocking of ways and undisciplined traffic in the city has been turned into a culture and the citizens has used to put up with it. In a national level, according to a recent speech of President Ghani, ten commissions have been working to better off the transportation system of the country and for sure one of the major cities of the country they are concerning in this regard is the Kabul city. These commissions so far has come short in fulfilling their responsibilities.
However, city transportation directly affects the city development and obviously the backbones of an industrial society that have dynamic economic activities is in general the transportation system. Thus, if we would be able to distinguish the defects at our transportation system and develop practical solutions for that and maintain an adequate transportation system that would be in according to the international standards, from one hand we would have built the pillars of a developed society and on the other hand, and on the other hand we would have decreased the weather pollution. Therefore, an appropriate transportation system would have helped in mitigating the harms of the bad weather.
Therefore, AEA considers it necessary from view point of being a relevant body to perform preliminary research and pave the way for a comprehensive approach toward the development of an authentic investigation that would end in the articulation of a practical solution to the transportation related problems of the Kabul city. AEA intends to later share the findings with the government so that they would act accordingly. According to the preliminary study that was performed by a team of ten transportation specialists at AEA, the Kabul city transportation is categorized as follows:

Particularly the categories of the transportation sections and their associated problems has been as follows:

1.Government Transport Problems
Usually modern vehicles are used and causes air pollution not to a great extent. (Of course the issue of low quality oil is excepted)
Individual or personnel vehicles of some governmental officials by locking the roads causes' traffic jam. When the traffic jam yields at a point, all of the vehicles outstrip each other and this causes the traffic jam at another part of the city. These outstripping usually causes brutal accidents.
Sometimes, governmental employees abuses governmental power and vehicles. They drive their cars against the traffic regulations.
Governmental employees transportation vehicles when coming offices, undertakes the departure from home to office and from office to home at the same time. This is another cause of traffic jams and related problems which causes accidents.
2.The National and Foreign Entities, NGOs and Companies
The vehicles of these entities are update and modern and from the view point of the air pollution don't have any effects (Of course the issue of low quality of oils is excepted)
Particular problems have not been seen
3.Loading Transport Problems
Large transportation trucks have been seen in the city that blocks the ways and interrupts transportation and this is also for the cause of the reluctance of the governmental officials or the reluctance of the relevant officials.
In some cases lack of ring roads or guiding roads with highways, the huge tracks commute inside the city which causes problems
Small loading trucks and in the populated areas of the city causes traffic jams
Parking of these trucks in non-parking areas
Old trucks that causes air pollution
4.Public Transport Problems
Our findings were that at least 50% of these types of vehicles were under the international standards and at least 30% of these vehicles were old that from one hand causes air pollution and on the other hand causes accidents
Parking in non-parking areas, disregarding the traffic law, no eligibility of drivers, lack of awareness from the laws, not having driving license, and other issues are the problems that are seen in this type of the transport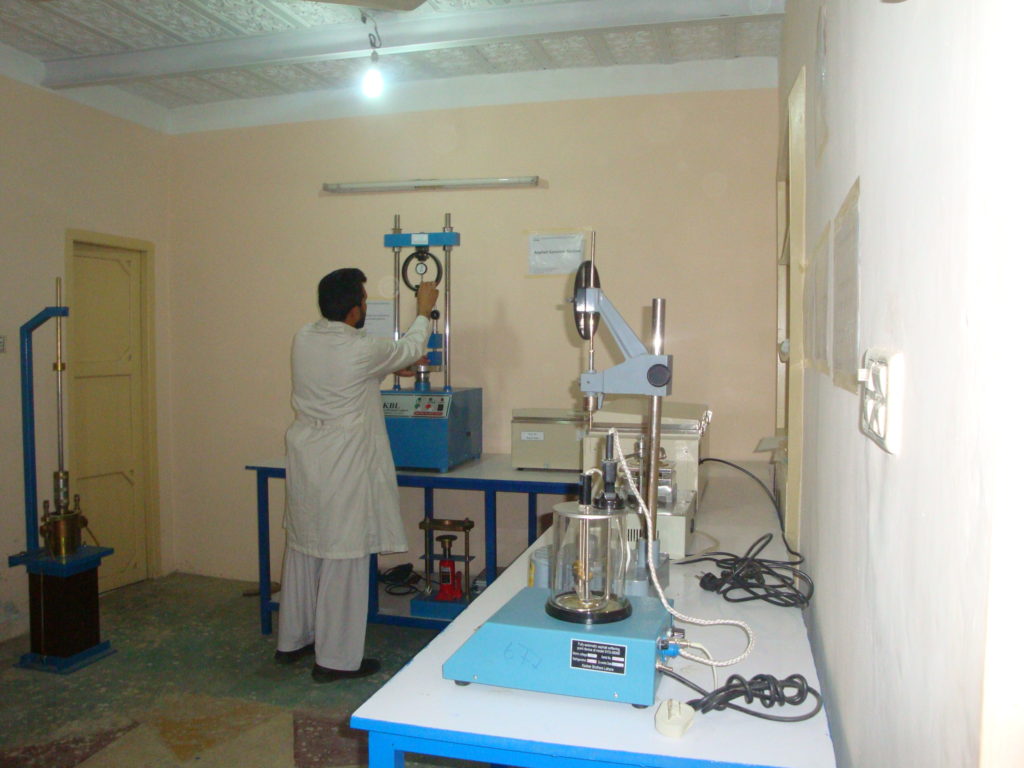 A E A – M T L
Our Materials Testing Laboratory Services is joined with Shawal Geotechnical Engineering Materials Testing Laboratory (AEA & Shawal GEMTL) have though a team of experienced professional and aggressive pursuit of new…
technology (AEA & Shawal GEMTL) has built long-term relationships with industry partners and clients. We bring integrity, innovation, and quality to every project, our firm prides itself in providing quick response to all site consideration we also offer highly competitive pricing through the design permitting and construction process.
Introduction:
We would like to take this opportunity to introduce to you our firm, the Afghanistan Engineers Association Materials Testing Laboratory. Our company is certified by US Army Corps of Engineers as a Geotechnical and Materials Testing Company and has established with a fully equipped Geotechnical, soils, aggregates, concrete, Cement, asphalt and bitumen testing equipment's. The laboratory located at: 2nd floor of AEA building, Front of Ariana Kabul Wedding Hall, Merwais Maidan, Kabul, Afghanistan. We are a team of well experienced engineers and geologists specializing in construction materials testing, materials engineering, geotechnical engineering, Consultations Supervision and special inspection services.
Company Strategy
The Company's strategy is to establish and maintain long term partnerships with clients by providing services that meet with client's quality, budget and program requirements and by providing full communication and support to clients both during and after each project. We believe that the way to provide and maintain a quality service to clients is through regional centers of excellence throughout the Afghanistan. Each of our regional centers is managed by an experienced practitioner and staffed by experienced and qualified engineers and geologists.
COMPANY CAPABILITIES
1‐Construction materials testing
2‐Materials engineering
3‐Geotechnical engineering
4‐Special inspection services
5‐Consultations Supervision
6‐Soil investigations
7‐Preparation of geotechnical and hydrological reports
8‐Preparation of Quality Assurance and Quality Control plans
9‐Asphalt, Concrete, and Aggregate Bases mix designs
10-Technical Training Program (TTP)
1- Geotechnical Engineering:
Preliminary and design subsurface exploration
Boring of Soil
Test Pits Excavation
Standard penetration tests (SPT)
Dynamic Cone Penetrometer (DCP)
Plate Bearing Test
Site selection and planning assistance
Shallow foundation design recommendations and analysis
Slope stability analyses and earth retention systems, retaining walls, etc.
2- Laboratory Services for:
Aggregates Testing
Masonry Testing
Asphalt Testing
Rock/Soil Testing
Concrete Testing
Steel Testing
Special inspection services
Consultations Supervision
Soil investigations
Preparation of geotechnical and hydrological reports
Preparation of Quality Assurance and Quality Control plans
Preparation of Bill of quantities
Preparation of Projects technical proposals
Mix designs of Asphalt, Concrete, and Aggregate Bases
Asphalt concrete batch plant and pavement construction inspection, and etc.
WHY CHOOSE AEAMTL?
Experience
AEAMTL has a keen understanding of the local geology and construction standards in
the geographies in which we provide services. The experience allows us to provide cost- effective solutions that minimize time delays during construction and design
Expertise
our highly-skilled and dedicated Construction Materials Testing and Geotechnical Engineering professionals help businesses achieve compliance with international, and local regulations.
Network
The Countrywide AEAMTL network has over 50 employees with 4 offices countrywide

OUR APPROACH
AEAMTL' Construction Materials Testing and Geotechnical Engineering division has experience in both the public and private sectors projects
We can provide geotechnical services for complex multi-story and high-rise projects, dams projects, airport and rapid transit projects, educations facilities, commercial development, and road and bridge projects. The previous projects experience with which we work and the various Construction Materials Testing and Geotechnical Engineering services we provide requires us to approach each project with a clean slate and develop a customized solution to meet each client's goals. Our experience in various geographies and with a multitude of projects and materials ensures that we can provide the field services and laboratory analysis that you need to keep your design and construction tasks on schedule and on budget. From assistance in site selection to development of quality assurance programs and from field services to laboratory analysis, you can rest assured that AEAMTL will provide you with sound, dependable analyses
FAQ – Frequently Asked Questions
What construction materials do AEA MTL test?
AEAMTL, and its qualified professionals, provide field testing services and laboratory assessments of all types of construction materials, including aggregates, masonry, asphalt, concrete, rocks/soils, and even steel.
Providing cost-effective geotechnical and materials Testing Services
BUSINESS CHALLENGE
Testing of construction materials and geotechnical analysis are essential in building structures that meet regulatory requirements and will stand the test of time. To minimize costly construction delays, you need a reputable partner to ensure that construction materials meet design specifications and that the site you have chosen is adequate for the structure you wish to place on it
SOLUTION
What are Construction Materials Testing and Geotechnical Engineering services?
AEA MTL is a national leader in providing Geotechnical Engineering and Constructio
Materials Testing, Geotechnical Engineering and quality assurance testing and inspection requires a consulting engineering firm that is both knowledgeable and experienced in the local geology and regional and national standards. AEAMTL ability to advise, interpret, and produce time, accurate reports, adds value to our clients' projects through achieving tangible benefits including:
Providing cost-effective geotechnical and materials issues solutions
Assisting in developing and implementing quality assurance programs
Complying with regulatory requirements
Construction Materials Testing and Geotechnical Engineering Services include:
Geotechnical Subsurface Explorations
Geotechnical Engineering Services
Geotechnical and Construction Materials Testing Laboratory Services
Construction Materials Testing Field Services
AEA Technical Training Program (AEA-TTP)
AEAMTL is a very well-established Geotechnical engineering/ Materials testing company with a training facility at the Head Office, for Engineers and Technicians which is attached to the Materials Testing Laboratory. This facility undertakes regular training programs for soil, Aggregate, Concrete, Cement, Bitumen, Hot Mix Asphalt, Geotechnical Investigation, Steel and other materials testing (classroom training supported by visual and actual laboratory practices and field sampling). Several soil and other materials technicians have benefited from this program and are currently working for other consultants, contractors, and regional roads authorities in the country
In addition, in order to enhance and develop the professional capability of fresh university graduates in civil engineering, the company provides practical professional initiation to 2 – 4 senior students each year, including their performance evaluation which is graded as part of their course work. The duration of the practical attachment ranges from two to three months depending on each university's academic calendar
AEA MTL Engineering provides training service in soil and other material testing to produce qualified construction materials laboratory technicians. And quality control Engineers in addition, it gives training in engineering software application to engineers and technicians
Our qualified and experienced instructors will teach you theoretical and practical information you need in the following programs:
Available Courses Include:
Soil Sampling and Testing
Aggregate Sampling and Testing
Concrete Sampling and Testing
Cement Sampling and Testing
Bitumen Sampling and Testing
Hot Mix Asphalt (HMA) Sampling and Testing
Geotechnical Investigation Sampling and Testing
Steel Sampling and Testing
The program upon successful complete of the class, graduates will receive a "certificate of completion